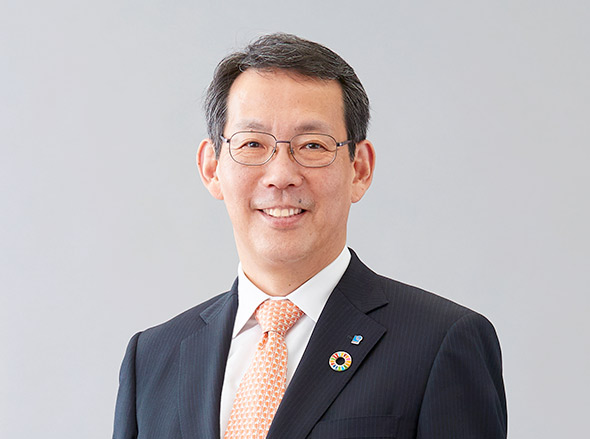 Ever since the company's establishment in 1919, NGK Insulators has continued to develop and supply products that help support our social foundation and preserve the environment. With ceramics being our core technology, we bring out the potential of ceramics by integrating it with our unique molding, firing, processing, and evaluation technologies to create groundbreaking new products.
The world is currently accelerating efforts towards achieving a carbon-neutral, digital society with the aim of solving a variety of social issues. We already possess many products and technologies that can be applied in such solutions. We have a range of products on the market and under development, including our NAS batteries, subnano-ceramic membranes, and gallium nitride (GaN) wafers for power semiconductors are contributing to carbon neutrality, as well as semiconductor manufacturing equipment components and our EnerCera lithium-ion rechargeable batteries that support our increasingly digital society.
In keeping with our mission of "Enriching Human Life by Adding New Value to Society." expressed in the NGK Group Philosophy, we will continue to look into the future and apply our advanced technologies in responding to issues such as energy and the environment and meeting the expectations of our global society. As a global company trusted by all our stakeholders—our customers, shareholders, business partners, and employees—as well as by society, we are working surely and steadily to strengthen our existing businesses while creating new products and new businesses.
NGK Insulators, Ltd.
President